K-Trex PEEK and PEK Products: Unfilled, and glass filled injection molded Poly-Ether–Ether-Ketone (PEEK) and Poly-Ether-Ketone (PEK).
K-Trex 450: High performance injection molded unreinforced (PEEK), semi crystalline, FDA food contact compliant, color natural/beige. A desirable material with higher strength and stiffness as well as high ductility. Chemically resistant to aggressive environments, suitable for sterilization for medical and food contact applications. Widely used in the Oil & Gas industry as seals and insulators for oil and gas recovery downhole tools. Suitable for applications in challenging environments of chemicals and gases up to 480F.Excellent dielectric properties as insulative product with very low loss tangent.
---

K-Trex 500: High molecular weight, high viscosity PEEK polymer with same chemical resistance as K-Trex 450 with improved resistance to deformation up to 500F. Intended for injection molding of heavy wall tubing.
---
K-Trex MX-2099-GLS: 30% Glass fiber filled PEEK Low-Stress product. Increased thermal and mechanical resistance PEEK, ideal for service temperatures up to 500F in the presence of fluids and gases commonly found in Oil & Gas service. Excellent dielectric properties.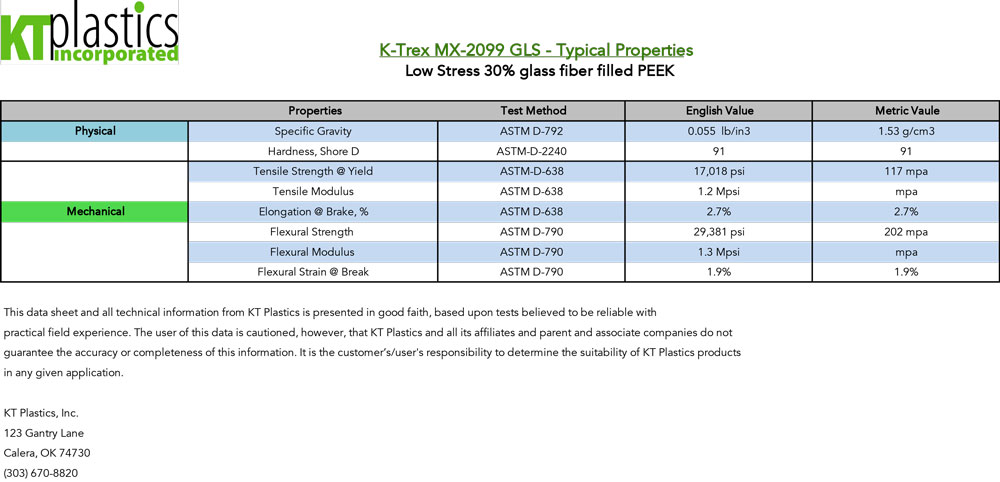 ---
K-Trex 650: Virgin-Unfilled PEK. Same characteristics as K-Trex PEEK with improved thermal resistance up to 500F as an unfilled product with a small sacrifice in ductility when compared to K-Trex 450 or 500.
---
K-Trex MX3099-GLS: 30% Glass fiber filled PEK Low-Stress product. Increased thermal and mechanical resistance PEK, ideal for service temperatures up to 550F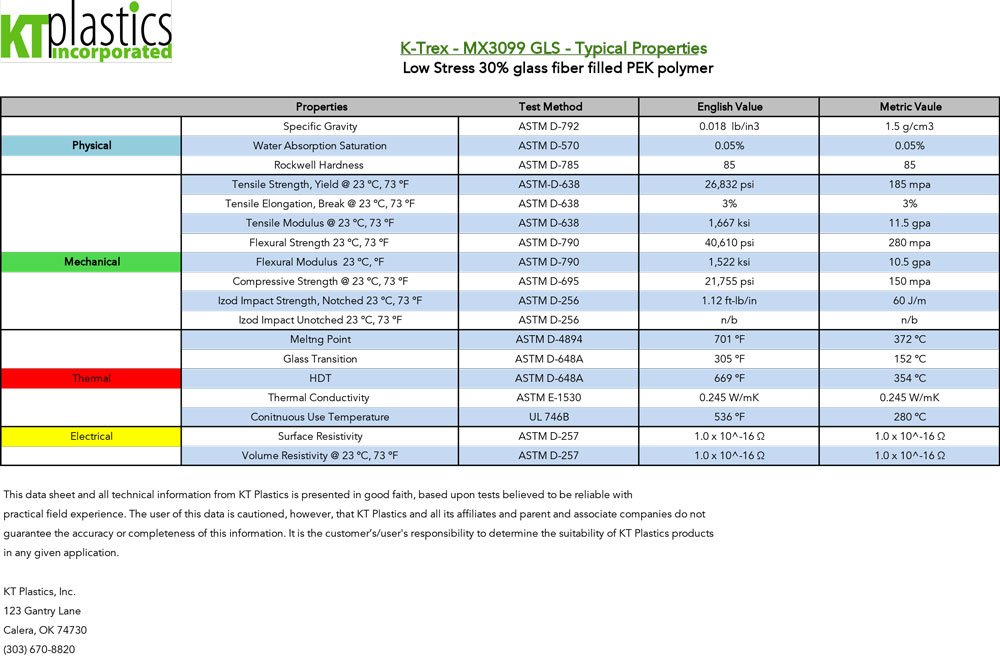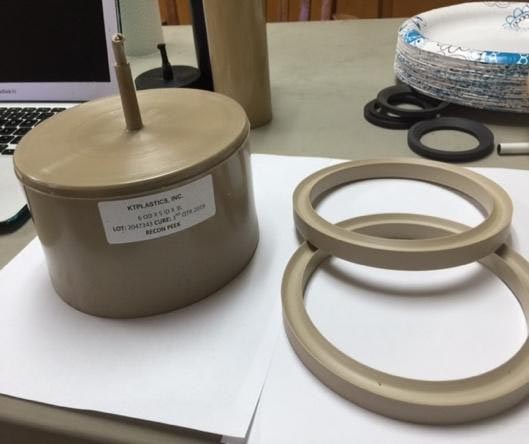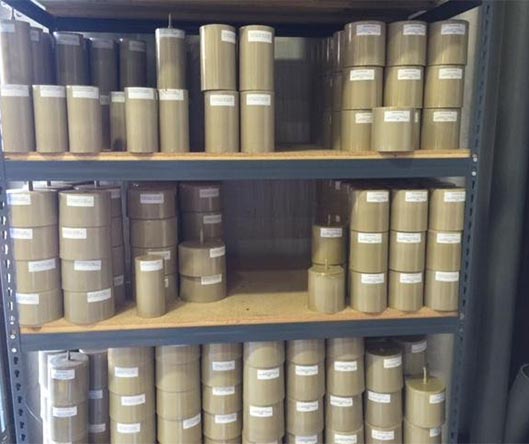 K-Trex Injection Molded Tube Stock And Machined Parts