Extrusion is the process used to create parts that have a cross-sectional profile. The plastic material is pushed through a die so that extremely complex cross-sections can be created. Because cross-sections can be difficult to fabricate, the margin for error is large. However, KT Plastics uses machinery and skill to create these complex and exceptionally precise pieces. The fabricated piece also has a superior surface finish.
Of course, the fabrication of the die is going to determine what happens to the finished product. We use your specifications to fabricate the die so that we can manufacture a single part or many parts in any configuration. Through our skill, experience, and tools, we can give you what you want with a fast turnaround.
An Intricate Custom Fabrication Process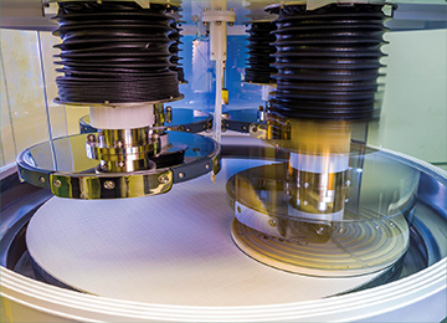 When performing plastic extrusion, plastic pellets or chips are dried before being heated in one of our two high-temperature extruders. The heat causes the plastic to enter a molten state where it can be easily manipulated. The resin can then be pushed through the die, shaping the plastic into the desired shape. This process allows us to produce:
Pipes
Tubing
Rods
Sheets
Seals
Films
There are many applications reserved for plastic parts created through extrusion. We can fabricate parts with different shapes and profiles. Our fabrication engineers will work with your specifications to ensure the finished product comes within the tightest tolerances. We understand that each piece has to serve its intended purpose perfectly and do so for the longterm.
With KT Plastics in your corner, you can count on an extrusion process that is intricate and precise so that you can rest assured that the finished piece will stand up to whatever it needs to go through.
Many Industries Served
There are many industries that can benefit. Those industries include but are not limited to:
Food and beverage
Medical/pharmaceutical
Extrusion has also been used in the fabrication of biomass briquettes. There are many applications, and we encourage you to contact us to discuss yours so that we can determine a strategy and cost for your custom project. We have the machinery and approximately 50 materials we can work with to create the part that you need.
Contact KT Plastics Today
KT Plastics is a highly experienced and skilled custom plastic parts manufacturer that can fabricate parts to the tightest tolerances. With excellent attention to details and the needs of customers, we have become a leader in our industry. To learn how we can help you with your project or part replacement, call us at 580-434-5655.