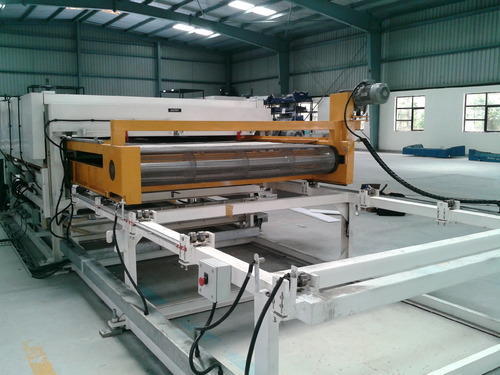 Since 1989, KT Plastics has provided superior services to our customers. Our thermoforming services are a part of our excellent lineup of high-tolerance capabilities. We can process thermoforming orders of different sizes, including unconventional sizes. The size of a part can be as large as five feet by eight feet and can be thin-walled over a large area.
To fabricate these parts, we only use the highest quality plastics but keep manufacturing costs down and precision high because of the single-sided tooling that we use. We custom build all of our tools out of cast aluminum. The result is a tool that can operate a three-shuttle type thermoform machine up to five feet by eight feet.
Serving Multiple Industries
Some of the industries that benefit the most from thermoforming are:
Food and beverage
Medical/pharmaceutical
Thermoforming differs from injection molding and other plastic processing methods because of the diversity of parts that can be fabricated. Plus, the plastic is heated in one of our three multi-station thermoform ovens to a temperature that makes the plastic pliable so it can be formed to a specific shape. For example, thermoforming was used to fabricate the lining of your refrigerator or the bed of your pickup truck. The measurements are very precise.
Tool Fabrication That Fits Your Specifications
All in all, very tight specifications must be met. There isn't much room for error. KT Plastics has the ability to fabrication tools that meet the very strict specifications of your application. Our capabilities enable us to manufacture reliable solutions that meet your needs. We can work with different types of plastics, such as:
HDPE – High-density polyethylene
PVC – Polyvinyl chloride
HWPE – High weight polyethylene
ABS – Acrylonitrile-Butadiene-Styrene
HMWPE – High molecular weight polyethylene
The type of plastic depends on the application. If you need another type of plastic to work with and we don't have it on-hand, we can obtain it and use it to fabricate what you need. We carry approximately 50 types of material blends, enabling us to quickly fabricate your part. Nonetheless, we can work with many that we don't carry so that you can experience the superior service and craftsmanship that KT Plastics has to offer.
Contact KT Plastics Today
At KT Plastics, we are committed to producing a superior product that is made to last. If you need a custom part fabricated, we are here to use our skill and expertise to turn it over quickly in a cost-effective way. To learn more, call us at 580-434-5655 to discuss your project with us today.