KT Plastics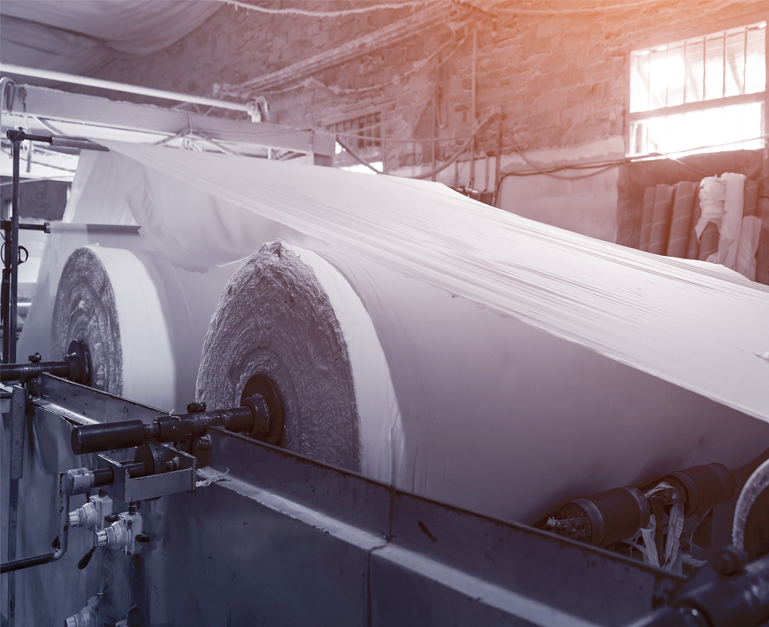 is a leader in creating custom plastic parts for paper and pulp milling equipment. Many of the custom parts that we manufacture are replacements for metal parts that can corrode and wear out prematurely. Our parts last for the long-term because we use special material blends that can stand up to some of the harshest abuse.
Applications
There are many applications for custom fabricated plastic components. Some of them are:
Chip sizing screens
Under chain wear plates
Parts for pulpers
Conveyor components (tracks, wear strips, chain guides)
Wood chip components
Flat back elbow liners
Power transmission
Packaging systems
Paper mill equipment usually operates in high moisture or wet environments. The screens, conveyors, presses, pulp agitators, reels, and fluid systems are examples of equipment that operate in such conditions. Typically, the parts have to be coated to withstand the moisture. If they aren't coated, then they will corrode. Plastic components, however, won't corrode due to the absence of metal. The parts can be coated for added durability and color matching, but the plastic is fabricated for long-term operation.
Advantages of Plastics for Paper and Pulp Mills
Because plastic doesn't require extra measures to be moisture-resistant, you can save money. This is just one of the advantages. The moisture resistance is so high that water absorption is near zero. Plastic components can also be made of material blends that resist chemicals that may be used in the paper manufacturing process. Even the lighter weight of plastic is beneficial to many machines because plastic weighs 85% less than steel.
Plastic components can also:
Reduce the number of damaged runs
Directly replace OEM parts
Last longer than metal parts
When investing in a replacement part, we have the technology, machinery, and skill to fabricate the part to the exact specifications of the original. The finished product is a replica. The only difference is that it is made of plastic rather than metal. You will get more mileage out of the plastic part than you would a metal part, which makes it even more cost-effective.
Products
Contact KT Plastics Today
KT Plastics has the capability to provide the paper and pulp milling industry with custom plastic solutions that aid in productivity. If you are in need of custom parts or products, let us help you with our skill, state-of-the-art equipment and technology, and a wide range of materials. To learn more, call us at 580-434-5655 today.