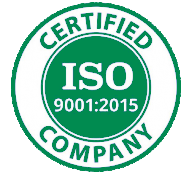 KT Plastics completes compression molding using the 500 and 200 Ton Hydraulic Compression Presses. With this equipment and our skill, we're able to compression mold and mass produce PTFE (Teflon®) products. Our technicians are consistently producing a wide range of precision plastic rods and tubes that are sturdy enough to be used in the petrochemical industry.
As for what sets us apart from other compression molding companies is that we have the ability to mold large plastic parts at the tightest tolerances while still maintaining low costs and reducing material waste. The molds are fabricated for superior function. Part of this is the ability to rapidly cool to facilitate increased productivity.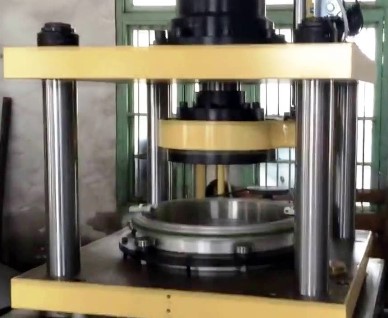 Serving Multiple Industries
There are many industries that benefitfrom our compression molding services. They are:
Oil and gas industry
Manufacturers
Distribution centers
Industrial companies
We use a variety of custom blended materials so we can meet the very specific needs of multiple industries. We keep more than 50 material blends in stock so we can produce parts on the spot. If you need a special blend, we can obtain it so you can have the part that you need in the material you require. This includes PTFE blends.
Compression Molding to the Tightest Tolerances
As a part of our compression molding service, we can manufacture parts with an outside diameter ranging from 1 inch to 23 inches. Compression molded plastics can be completed at lengths up to 12 inches.
When we work on a custom project, the custom molding equipment that we use can apply hundreds of tons of pressure. This pressure is what enables us to mold parts at very thin thicknesses.
Examples of what we can do include:
Pre-forming of OTFE
Automatic compression molding
Multi-cavity tools for better efficiency throughout the molding process
The ability to carry out special processes for parts needed in certain applications
We will be more than happy to discuss our processes with you so that we can develop a strategy and a cost estimate for your project.
Cost Saving Solutions
Our equipment and skill are just two reasons to rely on KT Plastics to complete your compression molding project. We can also complete bulk projects, which can leverage even steeper cost savings. Our equipment and techniques allow us to turn over a project quickly, which translates into less time. Less time is reflected in the cost.
Call KT Plastics Today!
KT Plastics uses state-of-the-art tools and the best techniques to ensure the accurate fabrication of your part. To learn more about how we can complete your project, call us at 580-434-5655.